KBA is proud to announce that its unique Flying JobChange technology has been awarded the prestigious "2011 Printing Association InterTech Technology Award".

The "2011 Printing Association InterTech Technology Award" will be presented to the "2011 Printing Awards and InterTech Technology Awards Festival" during the "Graph Expo" held at the Marriott International Hotel in downtown Chicago on September 11 KBA. In the past six years, KBA has won the "InterTech Award" four times; in 2005 it was due to Rapida 205 of 9B specification (81 inches); in 2006 it was because of the Genius 52 UV offset press; in 2007 it was Because Rapida 105 uses a unique SIS sideless paper feed device.

"We are very proud of winning the popular" 2011 InterTech Technology Award for the Printing Industry ", said Mark Hischar, President and CEO of KBA North America. "Gaobao's 'non-stop work piece replacement' has a great technical impact on the market; this technology makes the quality of offset printing, the breadth of offset printing substrates and the speed of offset printing involve digital printing machine technology conversion period All relevant aspects of the company have real possibilities. It is the best production technology. No other sheet-fed printing machine manufacturer can provide this technology, which is a technological breakthrough. "

"Non-stop job replacement" will enable the work in the printing shop to be completed faster and more efficiently. The printing plates of each new job can be replaced while operating at a high speed of 10,000 sheets per hour; then the printing press can be accelerated back to its production speed of 18,000 sheets per hour (depending on the configuration). This means that there is no downtime for preparation work and production can be completed without interruption.

"Flying JobChange" advantage

Greatly shortens production time and downtime, so that the printer can prepare the printer for the next job while the machine is still running;
Provide practically zero printing preparation working time;
It can perfectly complete the ultra-short version of live work;
Multiple processes can be performed simultaneously without stopping the production of the printing press; during this process the printing press can run continuously.

"Non-stop live work replacement" greatly improves the production capacity, so that the printing company can replace the three printing machines with only two 41-inch Rapida 106 printing machines, because the machine can greatly increase the production capacity, "KBA 's Technical Director Chris Travis said, "This will save a lot of public resources, floor space, consumables, manpower and other consumption. "

"Non-stop live work replacement" technology includes some automatic modules, for example, for the simultaneous replacement of printing plates, during this process, the system will install all the printing plates between two jobs at the same time. This technology will also be equipped with KBA PlateIdent, a dot matrix code on the front edge of the printing plate, which can determine whether the correct printing plate is in the correct unit, and can also send job data to the printing machine for adoption Pre-set function. All of these features can help achieve higher yields, better print quality, and greater flexibility in substrate and format sizes.

The "American Printing Association" is the largest printing industry association in the world and represents an industry with approximately one million employees. It serves the interests of more than 10,000 member companies. The "American Printing Association" and its affiliates will provide members and industries with products and services that promote member growth, increase efficiency, and profitability through advocacy, education, research, and technical information.

Shandong Dyehome Intelligent Equipment Co.,Ltd(Company NEEQ STOCK CODE:836635)

Mechanical upender provides an easy and efficient way to upend metal coils, molds, dies and other heavy and bulky loads. Mechanical upenders, sometimes called coil positioners, rotate steel, aluminum & other non-ferrous coils and other loads through 90 degrees. They are used in a variety of production and maintenance applications.




Capacities are available up to 200 tons along with a variety of options.




Mechanical upenders are available in standard configurations or may be custom engineered for your particular application.




Mechanical upenders have a 3/4 round-shaped cradle that is placed on four machined steel rollers. An electric-powered gear motor driving a single or dual chain sprocket provides the ability to rotate.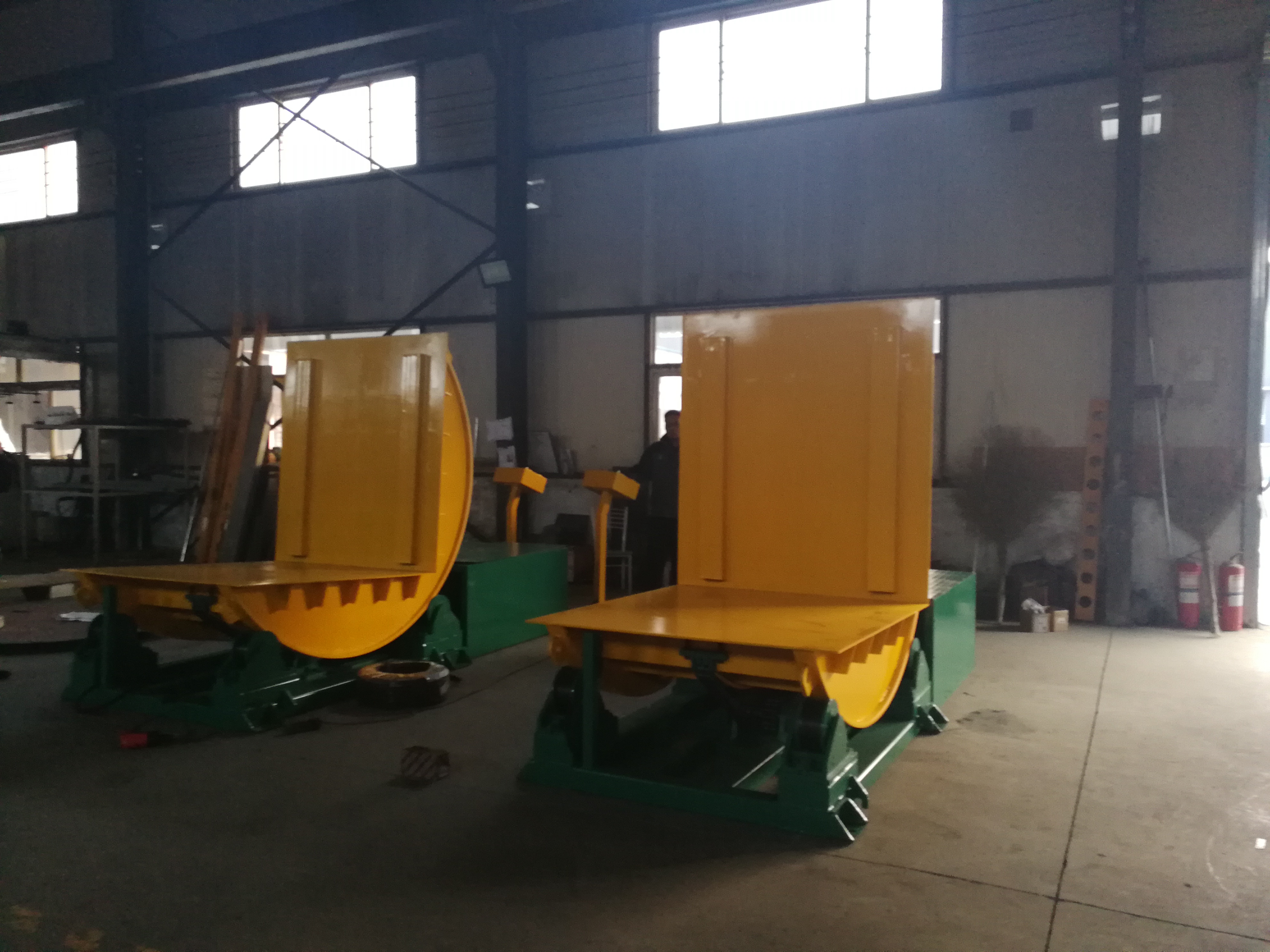 Mechanical Coil Upender,Steel Coil Upender,Steel Coil Tllter,Steel Coil Turnover Machine

Shandong Dyehome Intelligent Equipment Co., Ltd. , https://www.dyehomepack.com